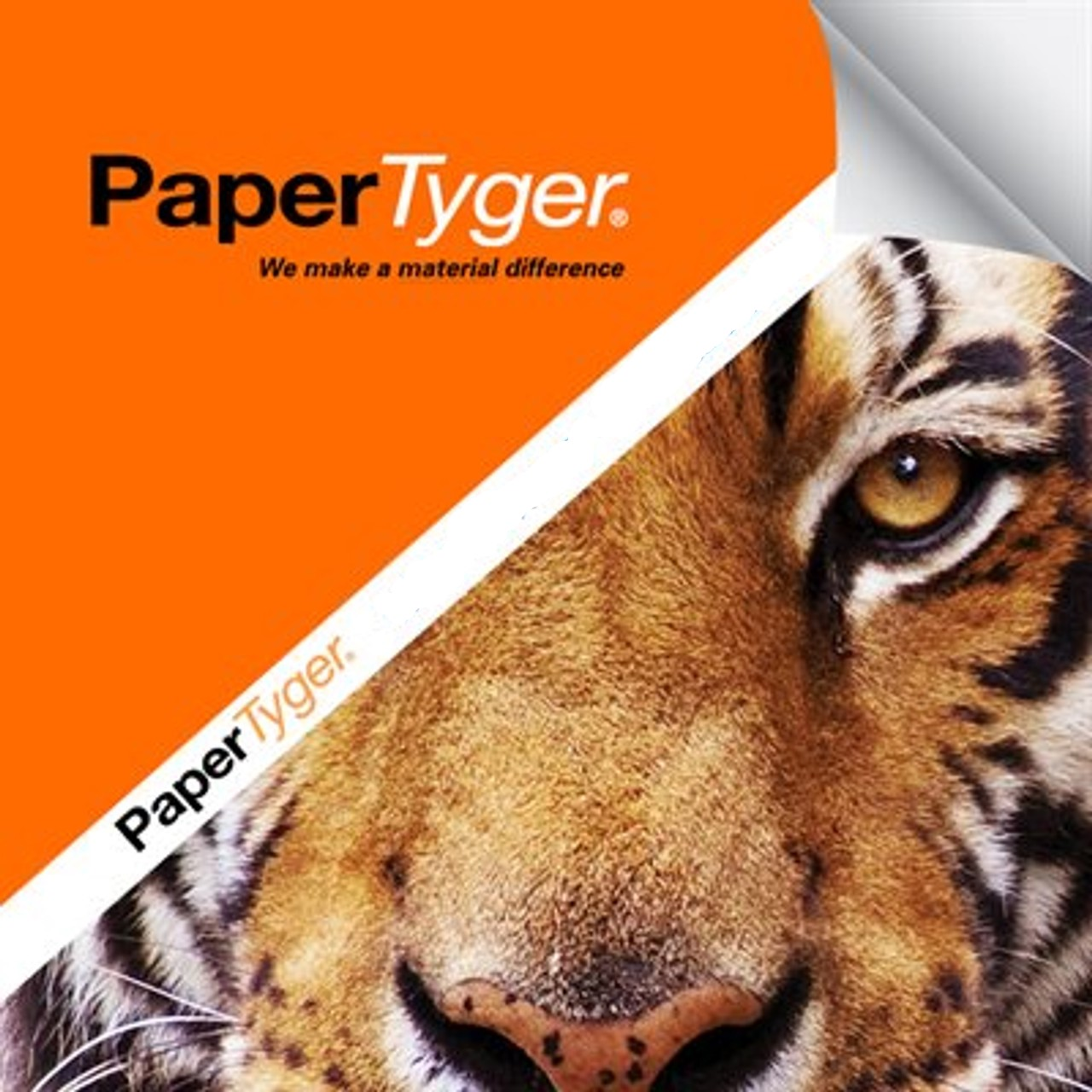 PaperTyger® is a laminated paper with a synthetic core making it tolerant to water and tear-resistant. PaperTyger® is ideal for customers who are looking for a product that is more durable than standard paper but don't need all the advantages of a full synthetic product. It has the look and feel of regular paper and is suited for use anytime printed materials will be subject to frequent handling or short-term environmental elements.  
This product is suitable for a wide range of applications and print technologies.
PaperTyger® is a durable, lightweight, tear resistant paper. The patented manufacturing process creates a tear resistant, lay flat sheet that tracks well through roll and sheet fed inkjet and toner devices with out static or curl. The paper surface provides compatibility with multiple inkjet and toner devices.