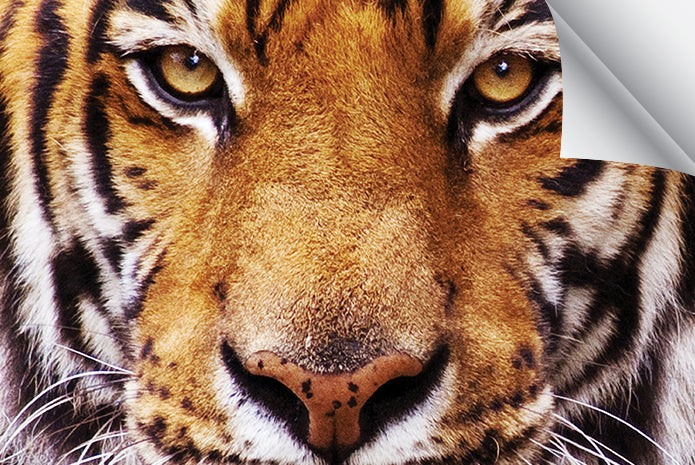 PaperTyger® is a range of high quality, technologically advanced, cost competitive, laminated papers. Suitable for a wide range of applications; where the integrity of the material is paramount. Manufactured by a patented, unique, solvent-free laminating process, all PaperTyger® papers positively contribute to a range of applications where durability is required.

Paper vs Synthetic
There are distinct advantages to printing paper especially for printers or converters that use paper as their main raw material. Synthetics typically require special inks, settings, plates, profiles and workflows and have prolonged drying times. Paper/film/paper is the preferred choice for applications requiring durability where the final product is not exposed to the elements for prolonged periods of time because of its printing and converting advantages and comparable durability. 
Environmentally Responsible
Despite its durable characteristics, PaperTyger® has important environmental features. The papers are high white, wood free, FSC® certified, coming from responsible sources.
Features and Benefits
PaperTyger® is a durable, lightweight, tear resistant paper. The patented manufacturing process creates a tear resistant, lay flat sheet that tracks well through most printers without static or curl. The true paper surface delivers optimized print performance on wide format printers including but not limited to aqueous dye and pigment, pagewide, and latex. PaperTyger® will run on almost any laser or inkjet printer.